Create world-class maps of your sports events for your website.

List your event on mapometer.com for the world to see.
Create Maps
Easily create beautiful maps of your event with advanced editing features. Add markers and notes for event facilities such as water stations, feed stops, bag drops, etc. Show elevation profile on your routes.
Publish
Simply embed our maps on your own website and use customisation tools to change the size, fonts, border colours, distance markers etc. Allow users to download GPX files, view via Streetview and print.
Market
Optionally create a full listing of your event and add logos, photos and external links. Add it to our searchable events listing page on mapometer.com
Case Studies
The White Horse Challenge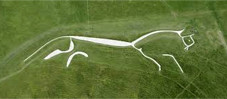 The 150km cycling sportive takes place in the beautiful countryside of Oxfordshire, Wiltshire and Berkshire in April. Mapometer provided a detailed route which the organisers embedded into their own website allowing competitors to view climb ratings, elevation, locations of feed stations and enable downloading and printing of route information.
St.Neots Half Marathon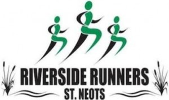 The St.Neots Half Marathon is firmly established on the race calender with a developing reputation for putting on a top class event.
This event has a listing page on mapometer.net with route maps and elevation graphs for both the half marathon and the associated fun run. Additionally, the Mapometer.net listing has an extensive description of the event and a map of the event site with the location of the various facilities. The event's own website also has external links to route maps on mapometer.com.
Pedalcover Slateman Triathlon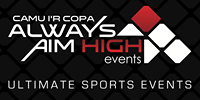 A swim surrounded with mountains, a bike course in the heart of the Snowdonia National Park and a run through an awesome slate quarry - we challenge you to find a more iconic race than the Pedalcover Slateman Triathlon.
Always Aim High Events use embeds from Mapometer.net for their route maps, including the GPX download feature. A full listing for the Slateman Triathlon is also promoted to mapometer.com users.
Route maps embedded from Mapometer.net
Plan Comparison
We offer 3 plans with differing levels of feature support. The options are 'Free Plan', 'Standard Plan' and 'Advanced Plan'.
The Standard and Advanced plans have a monthly subscription fee, but the first month is FREE so that you try the service without having to make an upfront payment. Subscriptions can be cancelled at any time and there is no minimum period.
Free
Standard
Advanced
Map Creation
Draw & edit routes
Add event facility icons
Show route information icons
Show feed stations
Show climbing grades
Map Embedding
Show maps on your website
*
Show elevation / gradient
Custom sizing
GPX Download
Street View
Print map
Mapometer.com Listing
Full event desciption
Route maps
Link to your website
Searchable event listing
Upload images
Advertisment free listing
GPX Download
Street View
Print map
Price
FREE!
$5 /month**
$10 /month**
* Embedding on the free plan is only available to registered supporters on mapometer.com
** First month free